Are you a combat veteran, work in the emergency services or have suffered abuse?
If yes, then we're here to help you.

Do you suffer from Combat Stress, PTSD, Anxiety, Suicidal Thoughts, Survivor Guilt, Anger, Panic Attacks, Flashbacks, Guilt, Depression, Dissociation, Fears etc.
Although we mention PTSD a lot don't be put off if you think you don't have full-scale post traumatic stress, or are yet to be diagnosed as our stunning technique will work for you even if you've tried everything and nothing works!

The first thing we need you to do is to click on the

online test

so that we can understand your issues and how we can help you. Andy Eckley (PTSD Trauma Therapist) will analyse your answers then if we determin that we can help you and you have selected my help from the test questions then Andy will send you a personal email within a few days.
---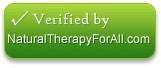 Get listed in a premium web site directory for free where you can find more resources about Mental Health Disorders Directory