Are you a combat veteran, work in the emergency services or have suffered abuse?
If yes, then we're here to help you - STEP ONE, Take the FREE Online PTSD Test below.

Do you suffer from Combat Stress, PTSD, Anxiety, Suicidal Thoughts, Survivor Guilt, Anger, Panic Attacks, Flashbacks, Guilt, Depression, Dissociation, Fears etc.
Although we mention PTSD a lot don't be put off if you think you don't have full-scale post traumatic stress, or are yet to be diagnosed as our stunning technique will work for you even if you've tried everything and nothing works!

The first thing we need you to do is to click on the

online test

so that we can understand your issues and how we can help you. On completion of your answers you will automatically receive an email packed with great advice (As long as you've entered your

correct email address!)
---
PSTEC for PTSD Toolkit (Self Help - Basic Package) **This is a download in MP3 and PDF formats**

This Specialty Toolkit for PTSD includes the following PSTEC Packages:
Basic PSTEC Audio Package, featuring the Click Tracks, (1hr inc: instructions)
Success with PSTEC and PSTEC Positive, featuring the PSTEC Positive Tracks, (1hr 5 mins inc: instructions)
PSTEC Accelerators, (1hr 33mins - 5 tracks)
PSTEC Negative - The Belief Eraser Inc: 22 page Instructions PDF
PSTEC for PTSD Toolkit Instructions by Andy Eckley PSTEC Examiner (inc: using the audios correctly)
***17 audios! inc, bonus tracks - tutorial pdf's - panic attack instructions - FAQ - how to be happy - relaxation hypnotherapy tracks***-
***Over 4 hours - PTSD toolkit (self-help)***
---
PSTEC for PTSD Toolkit (Self Help-Advanced) **This is a download in MP3 and PDF formats**
This Specialty Toolkit for PTSD includes the following PSTEC Packages:
Basic PSTEC Audio Package, featuring the Click Tracks, (1hr Inc: instructions)
Success with PSTEC and PSTEC Positive, featuring the PSTEC Positive Tracks (inc: full instructions on how & when to use) 1hr 5mins
PSTEC Accelerators, (1hr 33mins - 5 tracks)
The PSTEC PTSD Tutorial and PTSD "Loop" Package, (1hr 17mins PTSD tutorial + 9mins 21sec PTSD loop)
PSTEC Negative - The Belief Eraser Inc: 22 page Instructions PDF
PSTEC for PTSD Toolkit Instructions by Andy Eckley PSTEC Examiner (inc: using the audios correctly and how I get my spectacular results)
***19 audios! inc, bonus tracks - tutorial pdf's - panic attack instructions - FAQ - how to be happy - relaxation hypnotherapy tracks***-
***Over 5 hours - PTSD toolkit (self-help-advanced)***

---
PSTEC for PTSD Toolkit (Recommended!) **This is a download in MP3 and PDF formats**

This Therapists version of the Toolkit for PTSD includes the following PSTEC Packages:
Basic PSTEC Audio Package, featuring the Click Tracks, (1hr inc: Instructions)
PSTEC Level 1 Package, featuring the PSTEC Positive Tracks, therapist tutorials and EEF's (extra strong Click Tracks), 2½ hrs
PSTEC Accelerators, (1hr 33mins - 5 tracks)
The PSTEC PTSD Tutorial and PTSD "Loop" Package, (1hr 17mins PTSD tutorial + 9min 21sec PTSD loop)
PSTEC Negative - The Belief Eraser Inc: 22 page Instructions PDF
PSTEC for PTSD Toolkit Instructions by Andy Eckley PSTEC Examiner (inc: using the audios correctly & advice for working with clients hearing voices)
***23 audios! inc, bonus tracks - tutorial pdf's - panic attack instructions - FAQ - PTSD loop - how to be happy - relaxation hypnotherapy tracks***-
*** A massive 7 hours - PTSD Therapist complete toolkit (Recommended)***
---
Any of these three download MP3 packages can be used successfully for self-help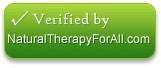 Get listed in a premium web site directory for free where you can find more resources about Mental Health Disorders Directory