Are you a combat veteran, work in the emergency services or have suffered abuse?
If yes, then I'm here to help you with "The ECKLEY Technique"

Do you suffer from Combat stress, PTSD, Anxiety, Suicidal thoughts, Survivor guilt, Anger, Panic attacks, Flashbacks, Guilt, Depression, Dissociation, Fears etc.

If yes, then the information you'll find here is crucial in getting relief - you're within touching distance of the help you need, not just coping strategies but real help gently clearing your symptoms.
Although I mention PTSD a lot don't be put off if you think you don't have full-scale post traumatic stress, or are yet to be diagnosed as my stunning technique will work wonders for your specific anxiety if your symptoms are shown here
I have spectacular results removing the overwhelming emotion and fears behind traumatic memories. A key and important part of my help for you involves removing any dissociation which stops a lot of therapists in their tracks.

The first thing I need you to do is to click on the online test so that I can understand your issues and how I can help you. I will analyse your answers then if I think I can help you I will send you an email within a few days to invite you to book your FREE Skype/Phone consultation.

I have phenomenal success using a new and powerful method for stopping your triggers with PSTEC - in fact its extremely reliable because Tim Phizackerley created an audio system where people listen intently to an audio at the same time as following the rhythm of a complicated click track - what this does is bypass the critical factor (that negative voice that stops everyone in their tracks!) Your critical factor stops you learning something new and more importantly stops you having hope that there's some way to help your issues/problems outside your current knowledge.
EFT (Emotional freedom) combined with PSTEC (hypnotherapy) Clinical hypnosis, Time-line therapy and advanced counselling work with your intent to bring about deep changes during your sessions... We will aim to clear your trauma capsule created at the time of your traumatic events causing your PTSD - all you need is to commit 100% to your future
From: Daniel
(Thu 22nd Mar 2012 at 16:29)
---
---
---
---
Paul
(Mon 26th Mar 2012 at 00:06)
I was evidently in for the biggest surprise of my life- my symptoms reduced massively in 5 days, I was sleeping, the flashbacks and nightmares all gone…the list of symptomology reduction goes on. In just 5 days, it felt like my own inner "Berlin Wall" had collapsed. Mr Eckley kept testing the results I was achieving to make sure it was real, and gradually I began to realize that all the tools he had been helping me to learn were practically ridding me of these emotional triggers and traumas and that I could not really explain this fact away. He was calm, gentle and sensitive: in therapy, I can only say he was a Master!... read more
---
From: Daniel (Thu 22nd Mar 2012 at 16:29)
I want to write this for anyone who might see it, for anyone who like me was cynical, hurt, un-trusting, scared and unbelieving of the material and claims you make on the website. Just do it! Go to Andy! don't give in or up, and stop thinking even for a second that he is either unqualified, mad or bad, because having done it I can tell you after seeing G.P.'s therapists etc... he is the dogs *******, he knows how to help you and can do it faster than you can possibly accept or imagine, He and his therapy are not too good to be true...only TOO GOOD TO BE MISSED!!!!
Thanks again Andy, warmest wishes and thanks,
Daniel.
---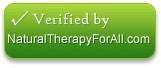 Get listed in a premium web site directory for free where you can find more resources about Mental Health Disorders Directory